BLiP Integration
If you're using BLiP to create your application, follow the steps below to integrate Dashbot.
If you have any questions, please feel free to contact us.
Create a bot application on Dashbot
Create an account on Dashbot and create an application — make sure to select "Blip" as the platform.
Once you've created the application, you will be provided with an API key for the integration. You will use this API key in the next step.
In BLiP, click on the "Integrations" icon
In BLiP, click on the "Integrations" icon in the upper right-hand section.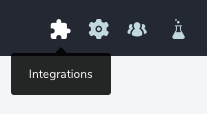 Then, click on the "Connect" button from the Dashbot module.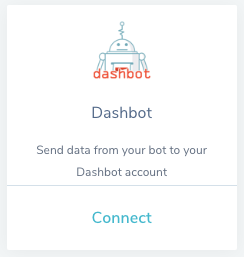 In the "Configurations" section, add your Bot API key

Click "Save" and you are done! Send your bot some messages to test your application — historical messages sent prior to this integration will not be available, but contact us if you are interested in importing historical data.