Chatfuel Integration
If you're using Chatfuel, follow the steps below to integrate Dashbot.
From your bot's dashboard on Chatfuel, click Analyze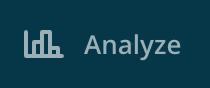 Scroll down to Third Party Analytics and click on Connect next to the Dashbot line.

Sign in (or sign up) to your Dashbot account and your Chatfuel account will automatically be linked!
If you have any questions, please contact us.