If you're using ManyChat to create your Facebook chatbot, you can use our codeless integration to send your data to Dashbot.
View step by step instructions in the video below.
Step 2: Log into Facebook and Authenticate Dashbot
In order for Dashbot to see your conversations, you'll need to give us permission.
You need to have admin access to your Facebook bot.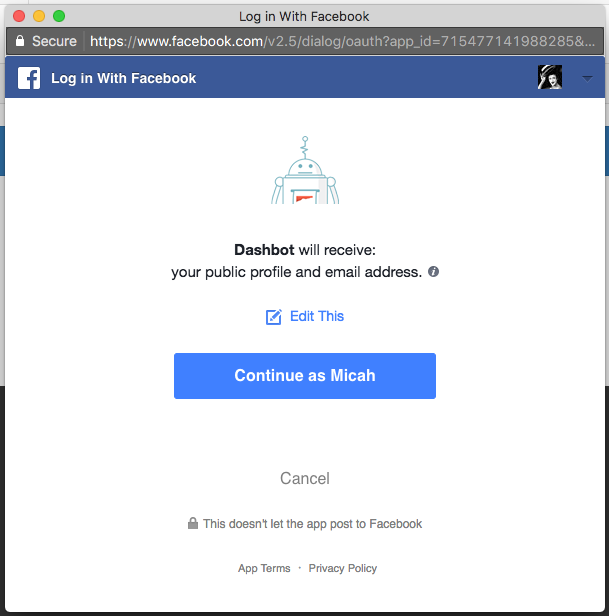 Step 3: Connect to your Facebook Page
Choose the Facebook Page that is connected to your Bot.

You're all set. Go to Dashbot and look at your conversations!
If you send your bot a message, you will see it immediately in Firehose and Live Transcripts.
Past conversations will not be loaded. If you want analysis of past data, contact us.