Octane AI Integration
If you're using Octane AI, follow the steps below to integrate Dashbot.
From your Octane AI dashboard, find Dashbot under the Apps tab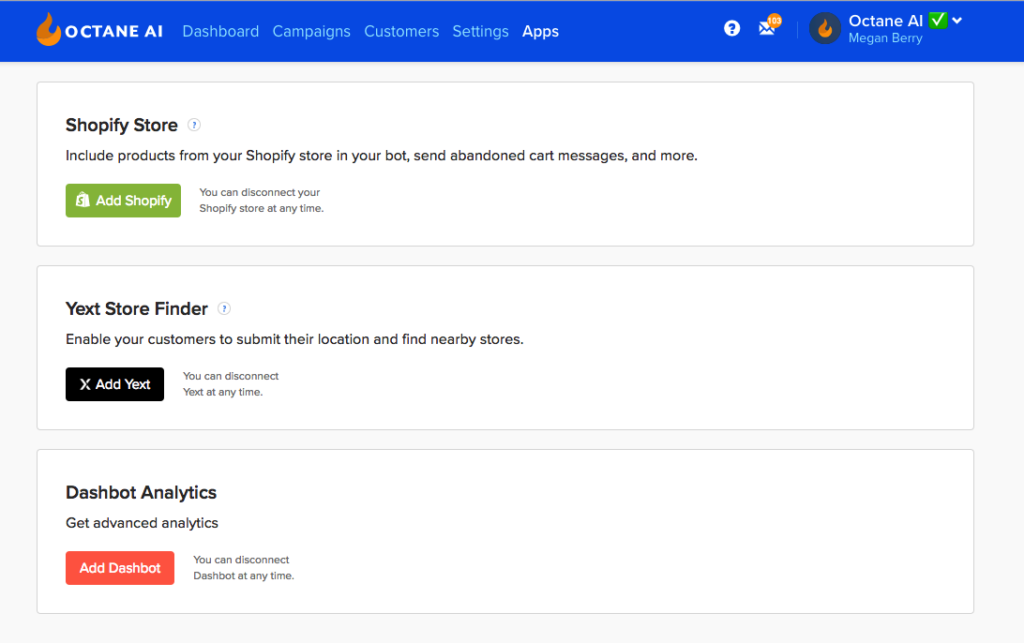 Log in with your Facebook account to connect Dashbot

After you connect Dashbot, your data will immediately start flowing through. You can test the integration by sending a message to your bot and seeing it in Live Transcripts.
Access your Dashbot account from your Octane AI dashboard
You can access your Dashbot account directly at www.dashbot.io, or click View on Dashbot from your dashboard on Octane AI to be redirected to your Dashbot account.