Create an API key on Dashbot.
On Dashbot, create an account and register your Alexa Skill to generate a URL with a unique API key. Copy the entire link labeled "Connect PullString".

On PullString, edit your Alexa Skill.
Select Deploy/History and edit your Alexa Skill by clicking on the pencil.

On PullString, select advanced settings.
Check the box for Advanced analytics settings.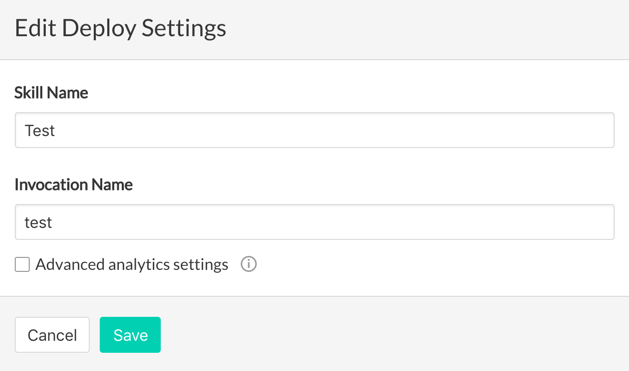 On PullString, paste the webhook URL you generated from Dashbot.
Paste the link you copied from Dashbot that contains your API key into the field for Webhook URL. After making these updates, it is important to remember that you must deploy again. Once you've deployed these new changes, you'll immediately be able to view your analytics in Dashbot.