Dashbot hosts meetup events in San Francisco and New York as well as our annual Super Bot Conference. 
Join us at one of our upcoming events below, or sign up for our  mailing list.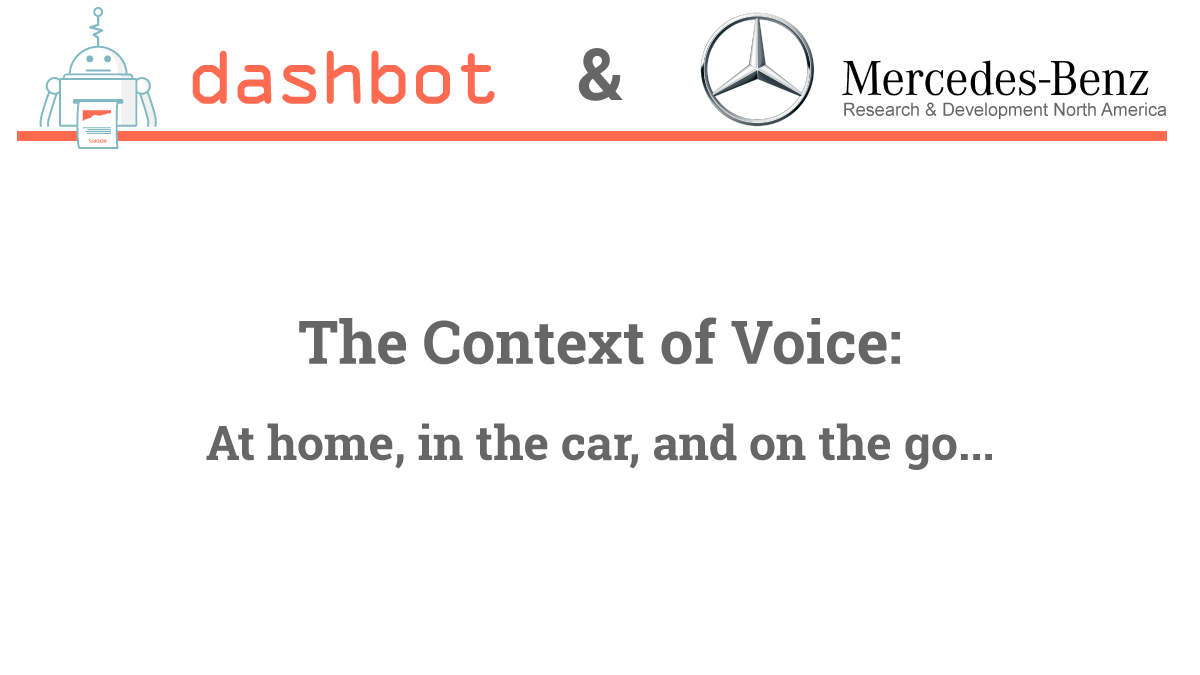 Join Dashbot and Mercedes Benz R&D to discuss the role of context when developing voice experiences in the car, at home, and on the go.
Register to attend

Join us as we demo how our Phrase Clustering tool can be used to Optimize NLP response effectiveness - including identifying mishandled and unhandled Intents.

We will be on hand to answer questions and share best practices.
Register to attend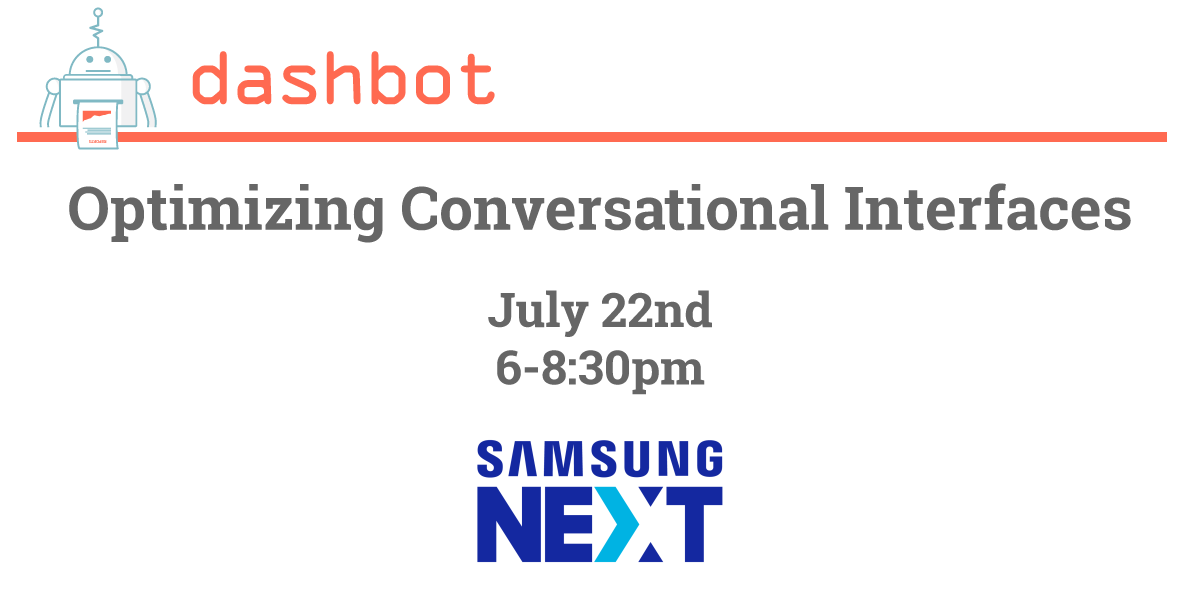 Join us as we explore best practices in conversational interfaces featuring industry experts in the voice and chatbot space.
Register to attend
Subscribe to our Event Mailing List
Want to be notified of upcoming events? Sign up with the form below.
Speaking, Sponsorship, Co-hosting Opportunities
If you would like to speak at one of our events or are interested in hosting joint events, please contact us.