Voice Assistant Analytics for Alexa and Google Assistant
Increase user engagement, retention, and monetization through actionable voice analytics for your Alexa Skills and Google Actions.
Optimize response effectiveness
Identify unhandled and mishandled Intents
Improve NLP
Understand user behavior and flows
View transcripts and raw utterances
Benchmark and compare your voice apps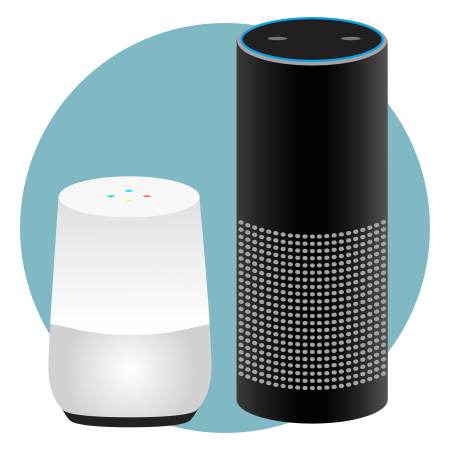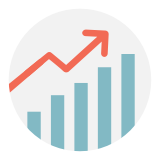 Increase Engagement
Increase engagement, retention, and conversions.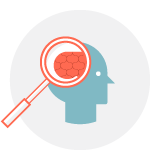 Understand User Behavior
Set and track goals, optimize conversational flows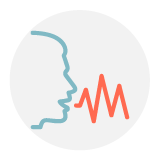 Optimize NLP Response Effectiveness
Identify mishandled and unhandled Intents. Improve NLP.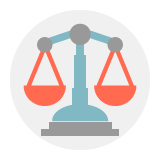 Compare Performance
Compare usage across voice platforms and other voice skills
Increase Engagement and Retention
Dashbot's Voice Analytics help you better understand the users of your Alexa Skills and Google Actions 
Users and Sessions
Cohort Analysis
Demographics
Audience Segmentation
Device Capabilities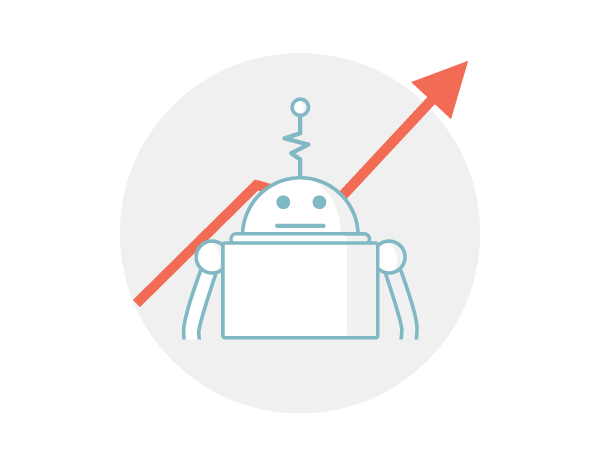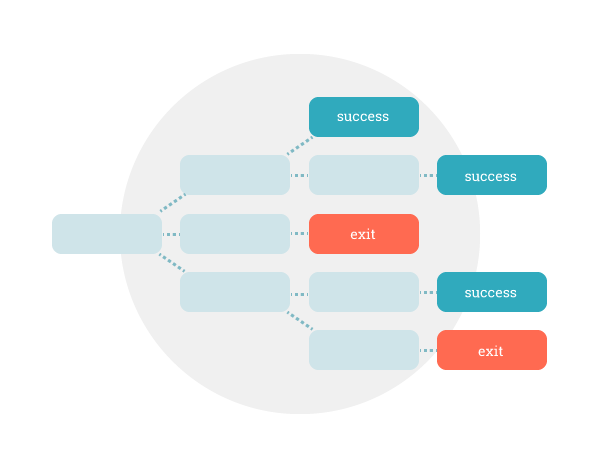 Understand User Behaviors & Increase Conversions
Understand how users interact via voice skills
Identify and monitor top messages, utterances, and Intents
Monitor and improve user paths to conversion and reduce abandonment
Optimize NLP Response Effectiveness
Identify Unhandled and Mishandled Intents and Utterances
Train your Natural Language Processing (NLP) engine through phrase clustering
Identify new use cases and Intents to support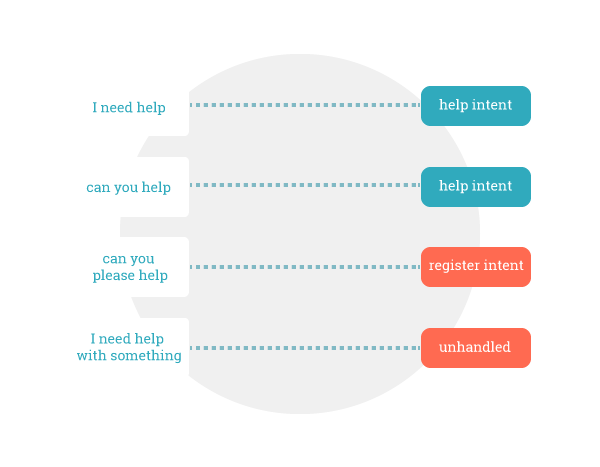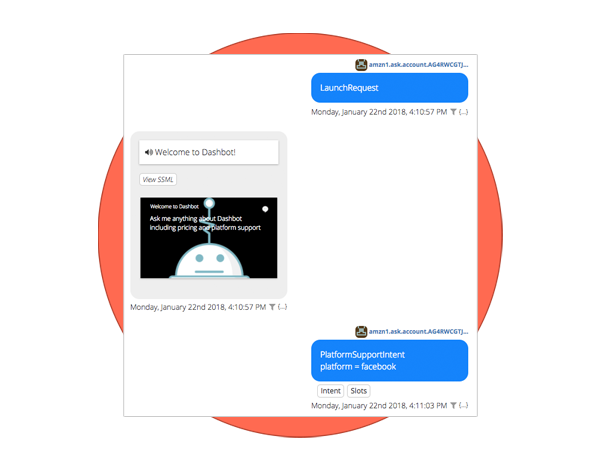 View Live Transcripts including MultiModal
Get deeper insights into context through real time and archived transcripts
See all the Intents and Entities associated with the utterances in your Alexa Skill or Google Action
Multi-modal support including rich messages, SSML, images, cards, lists and more
Benchmark and Compare across Channels and Industry
Compare your Alexa Skills and Google Actions across voice channels
Benchmark your voice apps against the industry