Actionable Analytics for Google Home
Increase user engagement, acquisition, and monetization through actionable bot analytics.
Now supporting the Google Assistant, including Google Home, Google Allo, and Google Pixel.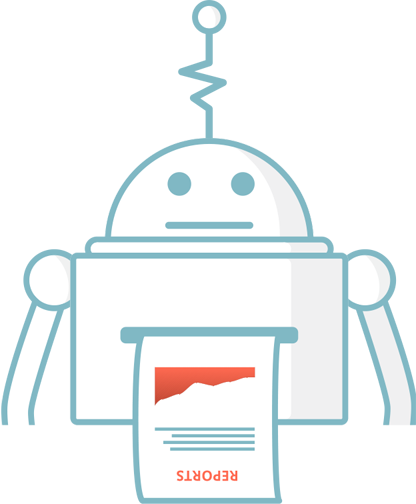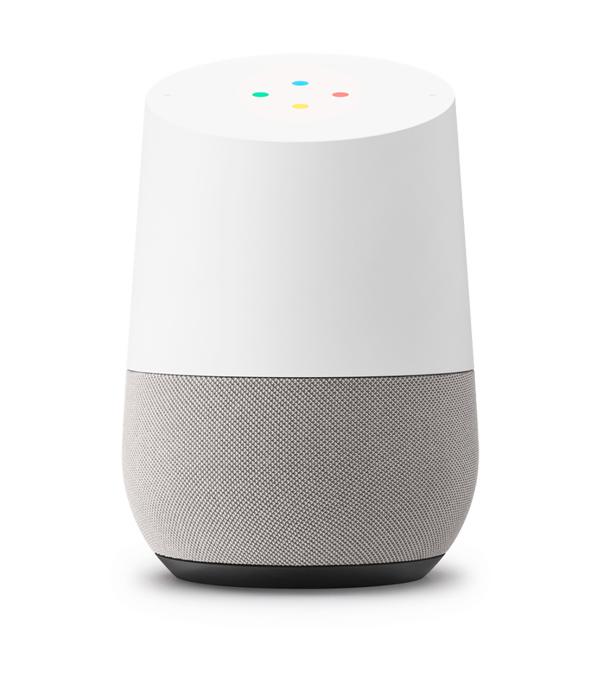 Gain insights into Intents, Actions, Contexts and more!
Learn how your users interact to build a better experience
View transcripts with additional meta data for Google Assistant
See all the Intents, Actions, and Contexts associated with the messages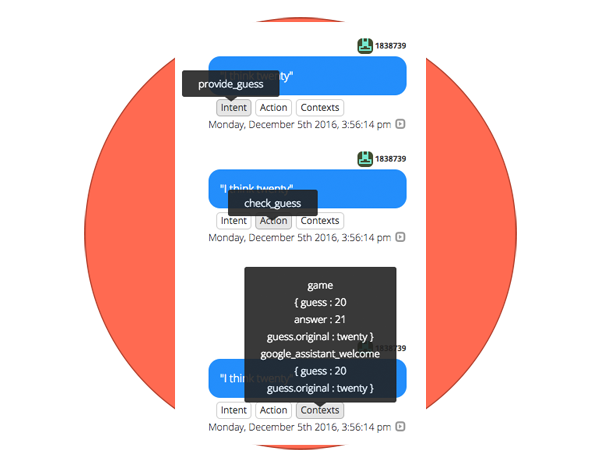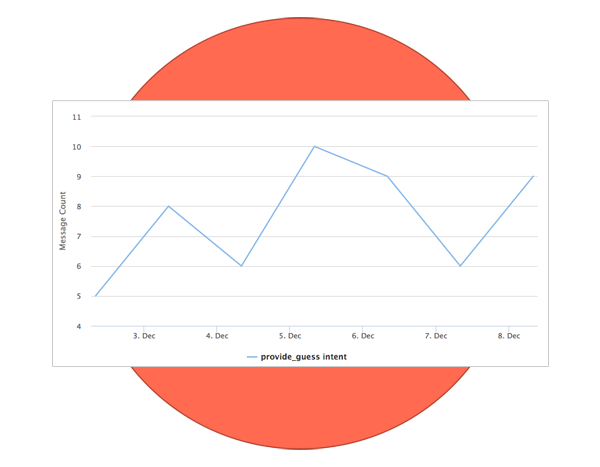 Intents & Message Funnels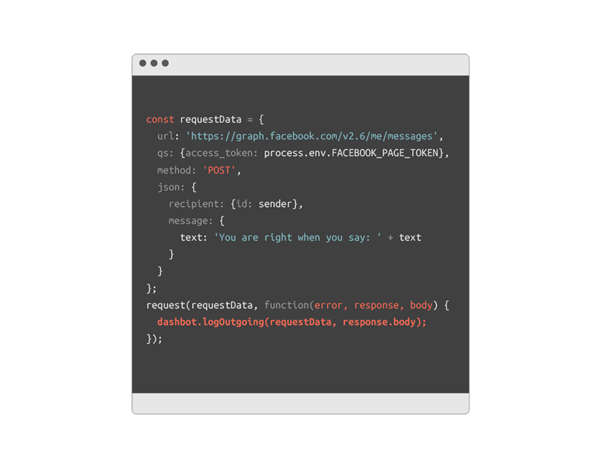 Integration is easy – send us a copy of every incoming and outgoing message and we will handle the rest.
We support integrations with Google API.ai and Google Action SDK